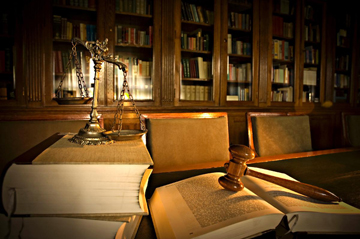 May 1, 2020
Urgent Matters Bulletin
Adrienne Boudreau
,
Cannabis
,
COVID-19 Articles
,
Grocery
,
Health
,
Home Services
,
Hotel
,
Personal Services
,
Professional Services
,
Restaurant
,
Retail
On March 15, 2020, Chief Justice Geoffrey B. Morawetz issued a Notice to the Profession, the Public and the Media Regarding Civil and Family Proceedings in response to the COVID-19 situation. The Notice, which applies to all Superior Court of Justice proceedings in Ontario, states that regular court operations have been suspended. As a result of the suspension, only certain, urgent matters are being heard by the court at this time.
The Notice stipulates that the following types of matters will continue to be heard during the suspension:
Certain matters related to public health and safety;
Certain family and child protection matters;
Certain civil and commercial list matters that may result in "immediate and significant financial repercussions" if the matter is not heard; and
"Any other matter that the Court deems necessary and appropriate to hear on an urgent basis."
What matters are being heard?
We provide some examples of cases that the Court has determined to fall within the above types, such that they should be heard during the suspension.
Since the March 15 Notice, the Ontario Superior Court of Justice has released various Notices and Orders related to the ongoing COVID-19 situation and court operations. A full list of the Notices and Orders issued by the Ontario Superior Court of Justice, including ongoing updates and regional notices, can be found here.
Adrienne Boudreau, Sotos LLP
Adrienne is a partner at Sotos LLP.  Her practice focuses on all areas of commercial litigation with an emphasis on franchise litigation.  Adrienne can be reached directly at 416-572-7321 or aboudreau@sotosllp.com.