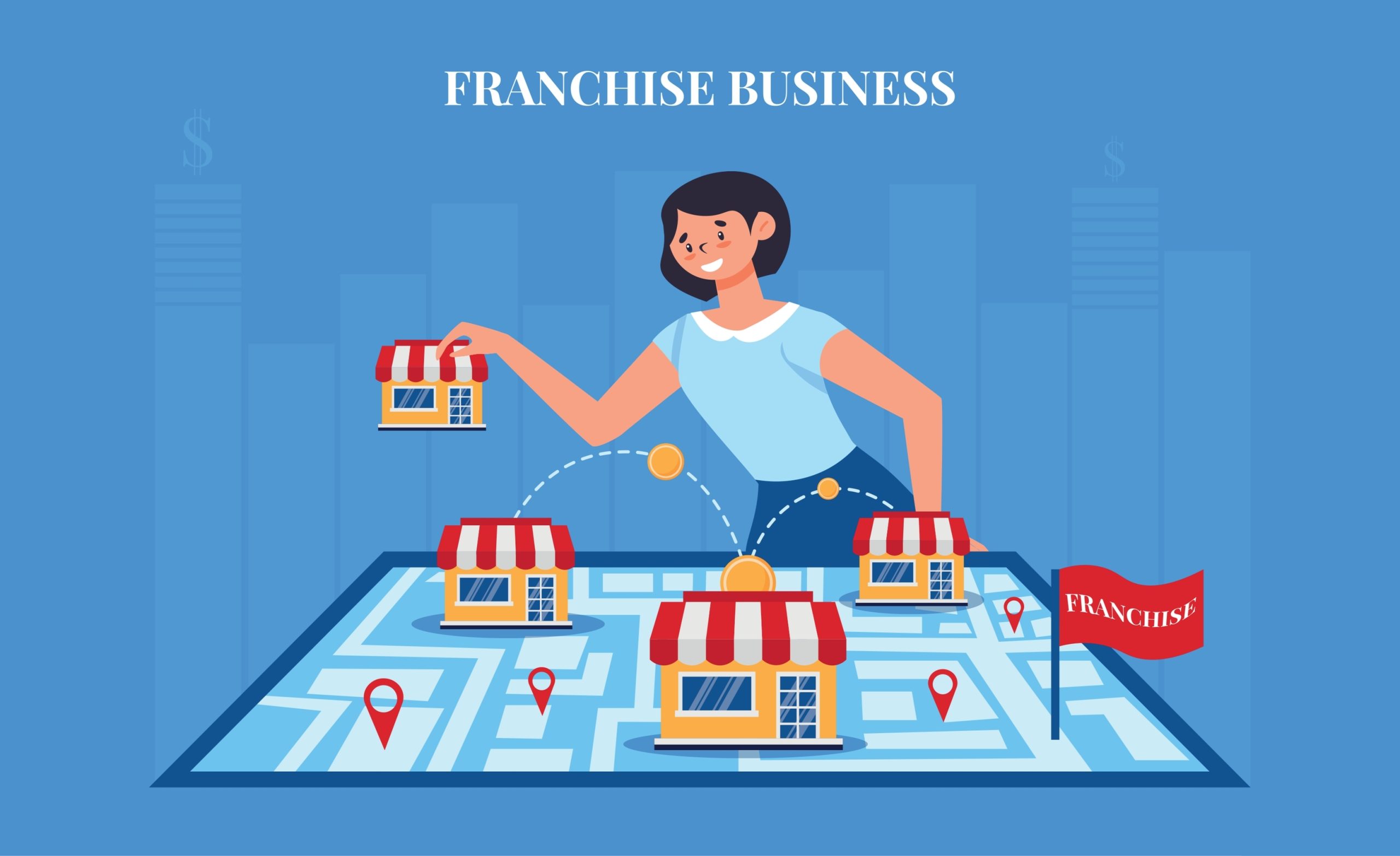 September 19, 2023
Should You Be Franchising Your Restaurant Business?
Franchising presents a powerful opportunity for restaurant concept owners to expand on the success of their brand and accelerate growth. In deciding whether to franchise, restaurant concept owners should carefully consider several crucial factors.
1. Do you have a proven concept?
Franchising should never be the FIRST step in your restaurant venture. Putting your concept into practice, testing its viability, assessing its replicability, and ensuring its profitability are crucial first steps.
You should consider the following (note that this list of considerations is by no means exhaustive, but aims to demonstrate the types of things you should consider in assessing your readiness to franchise):
Profitability and Cash Flow
Prior to franchising, you will need to evaluate the financial performance of your initial unit or units and ascertain the concept's ability to generate sufficient cash flow. Model profitability forecasts for both your existing unit(s) and the expected functioning of franchisees, considering their operational differences, additional fees (i.e. franchisees will pay fees to the franchisor that the original restaurants have not), and differences in funding sources and debt obligations.
A strong and protected brand is vital for a successful restaurant franchise system. As such, you should ensure that you have registered trademarks, or have applied for trademarks that you have been advised are very likely to be registrable, and associated with your concept to increase the value and attractiveness of the franchise opportunity.
Learnability and Replicability
Potential restaurant franchisees want to buy into a business that offers greater ease and chances of success compared to starting from scratch. As such, before beginning to franchise, you will need to ensure that all aspects of your concept including marketing strategies, proprietary methods, standards, and operational procedures are thoroughly tested, documented, and effective and that you have created a replicable "system" that can be easily learned and applied by others in various locations and markets.
Assess whether your concept offers distinct characteristics and operates within a market that provides substantial returns and sufficient barriers to entry. If your concept can be set up without assistance, does not require the use of any unique or proprietary methods or features, and is relatively inexpensive to operate, then potential franchisees may not perceive any value in joining your system over simply replicating your concept independently.
2. Do you Understand the Roles and Requirements of a Franchisor?
Franchising your business requires a significant investment of time and effort. In determining whether you are ready to become a franchisor (and whether you want to), you should consider the following:
As a franchisor, you must step away from day-to-day operations and focus on managing and supporting a network of franchisees. This includes creating and delivering comprehensive training programs, providing ongoing guidance, monitoring performance, and addressing any issues that may arise, all while having an eye on keeping your concept fresh and relevant.
Head Office Infrastructure.
You will need to establish a capable head office infrastructure to provide administrative, operational, and support functions. This may include hiring teams to be responsible for franchise development, training, menu development, marketing, operations, legal compliance, and ongoing support.
Capitalization Requirements.
You will need to have adequate capitalization to fund the franchise development process, including market research, lead generation, recruitment, and evaluation of potential franchisees. Capital is also needed to cover expenses related to franchise sales efforts, attending trade shows and industry events, and advertising the franchise opportunity to attract qualified candidates.
3. Do You Understand How to Maximize Growth in the Franchise Model?
Within the franchise model, a franchisor can grow and expand their business by employing various strategies and initiatives which are not available outside of the franchise model. In franchising your concept, you will need to learn how to select the best options for you and the growth of your system. Some considerations include:
Within the franchise model, a franchisor can drive growth and expansion by utilizing revenue silos strategically. Revenue silos refer to various income streams that contribute to the financial stability and growth of the franchise system. Examples of common revenue silos utilized in restaurant franchise systems include: franchise fees, royalty fees, marketing fees, build-out fees, product or service sales, technology fees, product rebates, transfer fees, training and support service fees, and ancillary income (income generated outside franchise operations, e.g. through private label supermarket or online sales).
Franchisors must maintain a balance between revenue generation and ensuring the profitability and success of their franchisees. Strong financial health allows franchisors to invest in ongoing support, marketing initiatives, research and development, and other growth-focused activities that drive the long-term success of the franchise system.
Understanding the Sales Process and Choosing the Right Franchisees.
The sales process for franchises involves a series of steps designed to attract and evaluate potential franchisees, provide them with information about the franchise opportunity, and ultimately close the sale. You will need to determine how to best generate leads through marketing efforts, evaluate potential franchisees, and close the sale.
Choosing the right franchisees is crucial for the success and growth of your franchise system. In determining your sales strategies and plans, you will need to ensure that you establish clear criteria for selecting franchisees, including financial capability, relevant experience, and alignment with your brand values.
Adaptability and Continuous Improvement
Franchisors must remain agile and innovative to stay ahead of market trends and consumer demands and ensure the continued growth of their system. One source of new ideas and suggestions for improvement is the franchisees themselves. Franchisors should encourage franchisees to share ideas and suggestions for improvement and leverage their collective insights to drive innovation across the franchise network.
4. Franchising with Knowledge and Compliance
Once you have a proven concept and are ready to move forward with franchising, the actual process can begin. At this point, you should ensure that you retain the necessary and appropriate professional advisors to guide you through that process and ensure that you understand the various requirements and your rights and obligations.
The Regulatory Regime and the Law
Franchising involves legal and regulatory complexities that must be carefully navigated and which contain serious repercussions if done wrong. As such, prior to franchising your concept, you should be sure to retain counsel that is experienced in franchise law to ensure compliance with local, provincial, national, and international laws.
Preparing Franchise Documentation
Prior to franchising your concept, you will need to ensure that all of the necessary documentation is in place. This includes a franchise disclosure document (depending on where you will be franchising) and a franchise agreement and numerous additional agreements that form part of the relationship. Franchise documentation should be prepared by your counsel, with significant input from you.
The preparation of franchise documentation encompasses various business decisions that are crucial for establishing a successful system. For example, you will need to make decisions in regard to:
Franchise Fees and Payments. You must determine what fees will be payable by your franchisees and in what amounts. Your franchisees must be able to sustain these payments while also being able to service their financing costs, make a living, and realize a return on their investment.
Term and Renewal. You need to provide a long enough term and renewal term(s) for your franchisees to be able to make a return on their initial investment.
Premises and Land Control. You need to decide who will hold the leases. This involves determining both what amount of potential liability you are willing to take on, and how much control you want to have over your franchisees' premises.
Territory and Market Exclusivity. You will need to determine what kind and what size of geographic territory or market, if any, your franchisees will have the exclusive right to operate in and how third-party delivery system will work for your concept.
Brand Usage and Social Media. You will need to define the parameters for using your brand name, trademarks, logos, and intellectual property. You should be sure to consider social media's role within your franchisees' businesses. Social media platforms offer significant marketing potential, brand promotion, customer engagement, and reputation management. Control over social media varies, and establishing guidelines and strategies is vital to ensure consistent brand messaging and reputation protection.
Franchising can be a powerful strategy for the expansion of a successful concept, but it requires careful consideration and preparation. By assessing the viability of your concept, embracing the responsibilities of a franchisor, and understanding the franchising process, you can make an informed decision and set the stage for a successful franchise system.
At Sotos LLP, we have been designing successful restaurant franchise systems for over 40 years. If you are contemplating franchising or wish to discuss your current system, please contact Lauren Parker at lparker@sotos.ca or Allan Dick at adjdick@sotos.ca.