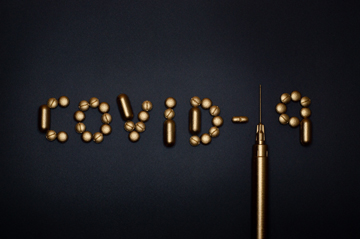 April 20, 2020
Post-Covid-19 Business: Back to The Future?
By John Sotos
After several weeks of the COVID-19 pandemic dominating news headlines around the world, upending the global economy, and changing how we interact with each other, it may be difficult to imagine what the world might look like after the worst of the crisis is over. We know that 'business as usual' will be different. But how?
There are few certainties, but what is clear is that the COVID-19 pandemic will result in catastrophic losses for many businesses. Indeed, a third of all businesses in certain sectors are unlikely to survive what is forecasted to be a recession more dire than the 2008 financial crisis and perhaps even worse than the Great Depression. Despite this, it is also true that certain businesses will thrive, new trends will emerge in the aftermath of the pandemic and consumer behaviour will change. Here's how:
Consumer Behaviour Changes Following Major Life Events
Do you know why your customers do what they do? Or how people come to form habits – good and bad? Chances are your customers' behaviour changed around the time of a major life event: living alone for the first time, marriage, a birth of a child, divorce.
In 2012, the New York Times Magazine interviewed Andrew Pole, a statistician employed by Target in the early 2000s. Pole's assignment was to determine which of Target's shoppers were pregnant so that the retailer could predictively market items commonly needed by new parents to them. Pole knew that if Target could effectively market its products to pregnant women, chances were excellent these women would shop at Target for a whole range of products from diapers and toys to lotions and cleaning products, rather than shop at a variety of stores for the same items. Pole's research was so successful he was reported to have predicted one young woman's pregnancy status, taking her family by surprise when they received Target's advertisements in the mail.
Pole's analysis fits with research performed by behavioural economists and psychologists which shows that once a person develops a habit or routine, their actions become automatic. In other words, once a person gets used to doing something a certain way, they will continue doing it the same way unless they bring a real intention to changing that behaviour.
The COVID-19 pandemic will qualify as a life-changing event for all of us and has already resulted in such a dramatic shift in daily routines, forcing the creation of new habits. These habits are likely to stick long after governments lift strict restrictions on citizens' movement and activities. It will change everything from how consumers shop for groceries, where and how they dine, to how they move through the world.
Wither the Big-Box Grocery Experience
Perhaps one of the most significant routines to have been disrupted by the pandemic is the way Canadians shop for their groceries.
Grocery delivery app Instacart, which partners with grocery chains in Canada like Loblaws and Wal-Mart, reports that 5% of households currently buy their groceries online in the United States. Recent figures suggest that prior to the pandemic, only 1% of Canadian households brought their groceries online compared with 12% of households today. Certain grocery retailers have been so overwhelmed by demand for online orders that they have had to temporary suspend the service, while others are accepting orders several weeks in advance. Recent polls show that up to 22% of Canadians intend to include online grocery purchasing in the future.
Large groceries chains have benefited financially from the pandemic in the short-term, achieving 300-400% of their sales in the first weeks of March 2020, compared to the same weeks in 2019. These gains, while dropping, continue at 20-50% ahead of last year all across the country. While groceries chains would be well-advised to expand and invest in their online ordering platforms, competition for Canadians' grocery dollars will only increase during and following the pandemic.
As Canadians move away from shopping in large supermarket chains, they will have a wealth of choice when it comes to purchasing food for themselves and their families.
Meal-kit delivery services like HelloFresh give consumers the choice to do virtually no traditional grocery shopping at all by sending subscribers refrigerated boxes with pre-measured ingredients matched to easy and quick dinner recipes.
The food delivery subscription model also includes services that link consumers directly to farmers, allowing them to choose which local food artisans they order from on a weekly basis while lowering the carbon footprint associated with purchasing their groceries. A silver lining of the pandemic has been a decrease in global carbon emissions, a trend some consumers will be eager to sustain by shopping locally.
Although convenient, subscription services are not without their challenges, including consumer complaints of overpackaging and concerns over refrigeration and potential tampering during the transportation and delivery process.
As a result of this and other factors, not all consumers will be ready to give up their trips to the grocery store. For Canadians looking to visit a bricks and mortar store, they will be turning away from big-box 'superstores' selling everything from milk to big screen TVs and instead will increasingly seek out stores that resemble local grocers or ones that take a different approach altogether.
For example, Amazon Go Grocery is a pilot project in Seattle which allows customers to shop in a grocery store without having to wait in line to check out at all. Instead, customers download the Amazon Go app which they scan on their way into the store. They then pick up whichever items they want and leave the store. A series of cameras and sensors automatically detect which items the customer has taken with them and charge it to their account on the app. Although a long way from widespread implementation,  this method and other forms of contactless payment is likely to appeal to many Canadians who are adjusting to stores of all varieties no longer accepting cash.
As consumer habits evolve, the grocery sector is likely to resemble home deliveries of the 1950s and 1960s with the added convenience of online shopping.
Food Supply Disruption and Price Adjustments
How and where consumers buy their groceries is just one part of the massive shift in the grocery sector. What consumers buy and how much they will pay for agricultural products will also be determined by disruptions to the food supply chain caused by the COVID-19 pandemic.
In Canada, scarcity and oversupply will likely co-exist for some time. Some farmers are expressing concerns that a lack of temporary foreign workers to pick local produce during the harvest months may result in shortages of and increased prices for certain produce in Canada. By contrast, dairy farmers have raised the alarm and some are now resorting to dumping milk as demand from restaurants and hotels has plummeted due to the pandemic.
Stories abound of consumers clearing grocery aisle shelves of pasta and jarred sauces, but there has been an uptick in the purchase of less obvious foods such as garlic, ginger, and orange juice – each speculated to have immune system boosting properties. Although such claims are not supported by scientific research, consumers are likely to buy these products in greater quantities at a time when supply from Asia and the United States is dwindling, resulting in higher prices.
Shelf-stable canned goods, dried legumes, and wheat flour are also increasing in popularity as consumers look to food products that can be stock-piled and provide nutritious and low cost meals for families. Shortages and an increase in price for these items should also be expected.
Fewer Restaurants, More Take-Out and Bigger Spaces
For those that relish the idea of returning to a busy local restaurant when the worst of the pandemic is over, they will have far fewer choices of where to dine. A recent report projects that up to 40% of all restaurants that have temporarily closed due to the pandemic will never reopen.
For overleveraged restaurants saddled with debt often taken on for pointless renovations or upgrades, major financial challenges are on the horizon. Throughout the COVID-19 pandemic, restaurants have seen plummeting sales and have been forced to provide a delivery and/or take-out only service, a requirement that is likely to become a new consumer habit. Permanently increased delivery sales with much higher costs of doing business will result in radical re-engineering of the foodservice economic model.
For the restaurants that do survive the pandemic, guests are likely to have different demands from their dine-in experience once strict social distancing orders are lifted. With fewer restaurants to compete with and lower rents (due to a glut of vacant space), a return to larger spaces that afford greater guest privacy and physical distance will be trends to watch for. Guests are unlikely to feel comfortable squeezing into small tables where they are seated close to their neighbours, and in the new climate there will be no need for them to do so.
For franchisors and franchisees in the foodservice sector, it is an unfortunate probability that those who were struggling financially before the crisis are unlikely to weather this economic storm. Franchisors that provide temporary relief or assistance to flagging franchisees may be doing so to no avail. FranData, a franchise information firm, projects a franchisee attrition rate of 25% following the COVID-19 pandemic, which may lead to a further weakened financial position for affected franchisors.
Restaurants that continue to operate should focus on streamlining and improving their take-out business by creating a guest experience that minimizes physical contact and makes pick-up easy. Although guests are likely to continue to feel reluctant to dine in, they will nevertheless be eager to take a break from cooking at home which presents an opportunity for restaurants that are able to adapt to this new reality quickly.
More Vehicles on the Road, Less Ride Sharing and Public Transit Use
In urban centres where public transit ridership is high and ride sharing apps proliferate, a fundamental shift in how people get from point A to B will take shape as a result of the COVID-19 pandemic.
Following a steep decline in sales throughout periods of lockdown, one of the key shifts is likely to be an increase in car ownership and a decrease in shared transportation of all kinds as a result of social distancing norms. Individuals are likely to feel more secure ensconced in their own vehicles rather than sharing public space with others as they make their way to work or travel.
As with all other services, consumers are likely to want to minimize the physical contact associated with purchasing vehicles or viewing them in showrooms. While most consumers remain unlikely to purchase vehicles sight unseen though digital sales, the leasing or purchasing process is likely to change and require dealership staff to perform multiple functions from test driving to financing so that consumers have a single point of contact with a dealership.
Smaller, fuel efficient vehicles suited to city life are likely to see the most growth as consumers look for vehicles that serve them well in commuting and completing daily chores.
Outside of routine transportation, those accustomed to air travel to North American destinations for business or leisure may turn to car rentals as an attractive alternative to flying. Rental companies are likely to see an increase in their business along with a demand for more stringent cleaning of vehicles once they are returned by customers.
Resilience and Patience is Key
Not a single business will emerge unaltered from the COVID-19 pandemic. Most consumers in businesses will be much more risk averse. While these are extremely challenging times, businesses that are resilient and able to focus on cash preservation are well suited to emerge on the other side of the crisis with their doors open for business.
With time, good management and a focus on opportunities, businesses that survive the COVID-19 pandemic will eventually find themselves in a climate with fewer competitors and a customer base with demands that have been shaped by our collective life-changing experience. In the post-COVID-19 world, opportunities to innovate and reinvent old ways of doing business await those who are there to rise to the occasion.
As Canada's leading franchising and distribution law firm, our firm is working closely with industry leaders including specifically in the grocery, restaurant, automotive and retail sectors. We are available to discuss how to take your business through the crisis and to be poised for success as we emerge from it. If you would like to discuss how our firm can help your business in these times, please contact us.
John Sotos, Sotos LLP
John Sotos is the founding partner of Sotos LLP and a dean of the franchising, licensing and distribution bar. John has been recognized by Chambers Canada, Canadian Legal LEXPERT Directory, Who's Who Legal, and Best Lawyers in Canada as a leading Canadian franchise law practitioner. John can be reached directly at 416.977.9806 or jsotos@sotosllp.com.