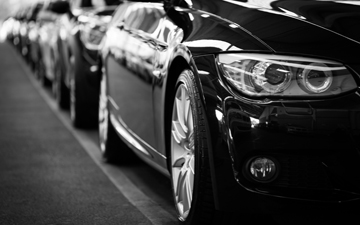 March 24, 2020
Managing the Impact of Coranavirus on your Dealership
By: Jason Brisebois and John Yiokaris
COVID-19, or the 2019 novel coronavirus, has been dominating news cycles since the beginning of 2020. Beyond the obvious risks the coronavirus poses to human health and well-being, the virus also has the potential to severely disrupt manufacturers' and dealers' operations alike. As Fiat Chrysler Automobiles N.V. (the parent company of the Fiat, Chrysler, and other automobile brands) succinctly noted in its Form 20-F annual report on February 25th, "…the recent outbreak of coronavirus… may negatively affect economic conditions regionally as well as globally and may disrupt supply chains and otherwise impact operations. The ultimate severity of the coronavirus outbreak is uncertain at this time and therefore we cannot predict the impact it may have on our end markets and our operations; however, the effect on our results could be material and adverse."[1].
In response, manufacturers and dealers alike should be proactively preparing a coronavirus response plan and beginning to implement additional procedures in order to protect their customers, staff, and brand. In particular, they should consider taking the following steps, as applicable, to help minimize potential business disruptions and losses:
Keep dealers up to date: Manufacturers should be keeping dealers informed as to developments relating to the coronavirus, any impacts it is having on the system and its own operations, and any potential future disruptions it may have on product offerings, the system's supply chain, and the business of individual dealerships. Ongoing communication will allow the manufacturer to reassure its dealers that it is monitoring the situation and taking proactive steps to protect franchisee interests. As part of these communications, and in order to manage dealer expectations, manufacturers should ensure that they are being forthcoming with dealers as to challenges being faced by the system and potential issues on the horizon. Dealers can also be expected to surface with their own approaches to how they believe they should be responding to local conditions. Manufacturers should be flexible in how it assesses such input given dealers' independent obligations.
Review your dealership agreement: Dealers should be closely reviewing their dealership agreements in these uncertain times. Many dealership agreements will provide manufacturers the right to terminate the dealership agreement if a dealer isn't open for operation for a set number of days (often between seven and ten days). Although some dealership agreements provide an exception for instances where the dealership closure is as a result of factors beyond the dealer's control, many do not. It is crucial that dealers and manufacturers establish an ongoing dialogue to seek certainty in these uncertain times, while also working to ensure that all parties are finding mutually-acceptable paths forward.
Impose enhanced cleaning protocols on franchisees: Every manufacturer and dealer should revisit their policies with respect to ongoing cleanliness standards. Dealerships should increase the frequency and thoroughness with which they clean their dealerships, with special emphasis placed on disinfecting and cleaning high-traffic areas, and frequently touched surfaces, such as doors and doorknobs, countertops, railings, tables, chairs, touchscreens, and washrooms. Dealerships should ensure that their employees are complying with all health and hygiene standards, including regular and rigorous handwashing.
Assess whether current contracts contain force majeure provisions: Many contracts will contain force majeure provisions, which typically excuse one party from completing its obligations under the contract as a result of a listed event. Such listed events often include war and unrest, but often also reference global health issues or contain general language that cover such events. Key contracts need to be assessed to determine whether a force majeure provision is present, whether its scope addresses this issue, and whether there is any risk of the other party exercising such provision to excuse its performance under the contract.
Review current lease agreements: If dealership premises are leased, dealers should assess each party's rights and obligations in light of the coronavirus. Many commercial leases will afford landlords special powers in light of a public health emergency and dealers should consider whether these landlords may have the ability to take any action that may disrupt the dealership and its operations.
Assess core staff needs: Manufacturers and dealerships alike should assess staffing levels in light of potential wide-scale absences. Businesses should ensure that essential staff positions are backed up by designated alternate staff members and emphasize that any staff members feeling unwell should remain at home and should avoid the businesses' offices and operations. As further described below, dealers need to ensure that any employees that have recently travelled abroad are self-isolating for at least fourteen days and that staffing levels are adjusted accordingly.
Assess employee travel: Manufacturers and dealerships alike should assess whether work-related employee travel is critical to the business' operations. All work-related employee travel that is not essential to business operations should be curtailed, particularly all international travel. Employees returning from trips abroad should self-isolate for at least fourteen days following their return. Parties should also closely monitor governmental updates regarding the status of the virus and abide by all guidance provided.
Assess and enhance employees' ability to work remotely: In the event that employees are quarantined or otherwise are unable to make it into work, manufacturers and dealerships alike should ensure that they can provide essential employees with the tools to be able to work remotely. The coronavirus may have a severe impact on employee mobility, which will require employers to equip their employees to work from home in order to minimize potential disruptions to operations.
Employers should bear in mind that employees who are working remotely are an attractive target to hackers and other malicious actors, as the business' information technology security may be weakened by the dispersed nature of the employees and their reliance on personal equipment. This adds further impetus for businesses to begin contemplating remote work and its implications as soon as possible.
Employee layoffs and terminations: In light of COVID-19 and the resulting business disruptions, many dealerships may be considering reducing staffing levels to ensure that they can continue to meet their financial obligations. All businesses should ensure that they're seeking legal advice prior to laying off or terminating employees, as such actions could have substantial legal and monetary consequences for the employer. Employers are required to provide employees with a safe workplace, and should bear in mind practical employee concerns such as needing to take public transit to work, the potential for close contact with others during the workday, working in an environment that is in compliance with all government-mandated protocols, etc.
Review and reassess business interruption and other insurance coverage: All businesses should review their current business interruption insurance policies to assess their ability to file claims as a result of virus-related business interruptions. In addition to business interruption insurance, parties should also review other active insurance policies, such as directors' and officers' insurance and general liability insurance, among others, that may be implicated by complications caused by the coronavirus. It is crucial that businesses understand the extent of their current coverage, any weaknesses in their coverage that should be addressed, and what their options are in the event of business disruptions or other adverse events.
Although the risk the coronavirus poses to business is severe, businesses should avoid taking any premature drastic actions that may adversely impact their operations. Measured and proactive steps, such as those explored above, can allow dealerships to minimize potential coronavirus risks to their businesses in the interim while a better understanding of the true nature and severity of the virus is sought. All levels of government have stated that they are in the process of preparing measures to assist businesses and employees alike, and this relief could come in a variety of forms, including employee subsidies and deferred tax payments. Businesses should continue to stay current on all COVID-19 developments and work with their professional advisors to help navigate the rough tides ahead.
Jason Brisebois, Sotos LLP
Jason Brisebois is an associate with Sotos LLP in Toronto, Canada's largest franchise law firm. He is head of the firm's personal services franchise practice area, and practices business law with a focus on franchising, distribution, and licensing. Jason can be reached directly at 416.572.7323 or jbrisebois@sotosllp.com.
John Yiokaris, Sotos LLP
John Yiokaris is a partner with Sotos LLP in Toronto, Canada's largest franchise law firm.  He has been recognized by Chambers Canada, LEXPERT, Who's Who Legal, Lexology, and Best Lawyers in Canada as a leading Canadian franchise law practitioner.
John practices business law with a specific focus on the automotive industry, franchising, and disputes and he is trusted counsel to both automotive dealers and manufacturers.  John can be reached directly at 416.977.3998 or jyiokaris@sotosllp.com.
[1]  Fiat Chrysler Automobiles N.V., Form 20-F for Fiscal Year Ended December 31, 2019", United States Securities and Exchange Commission (25 February 2020), 19, online, EDGAR: <https://www.sec.gov/Archives/edgar/data/1605484/000160548420000011/fca20191231annualreportand.htm>.