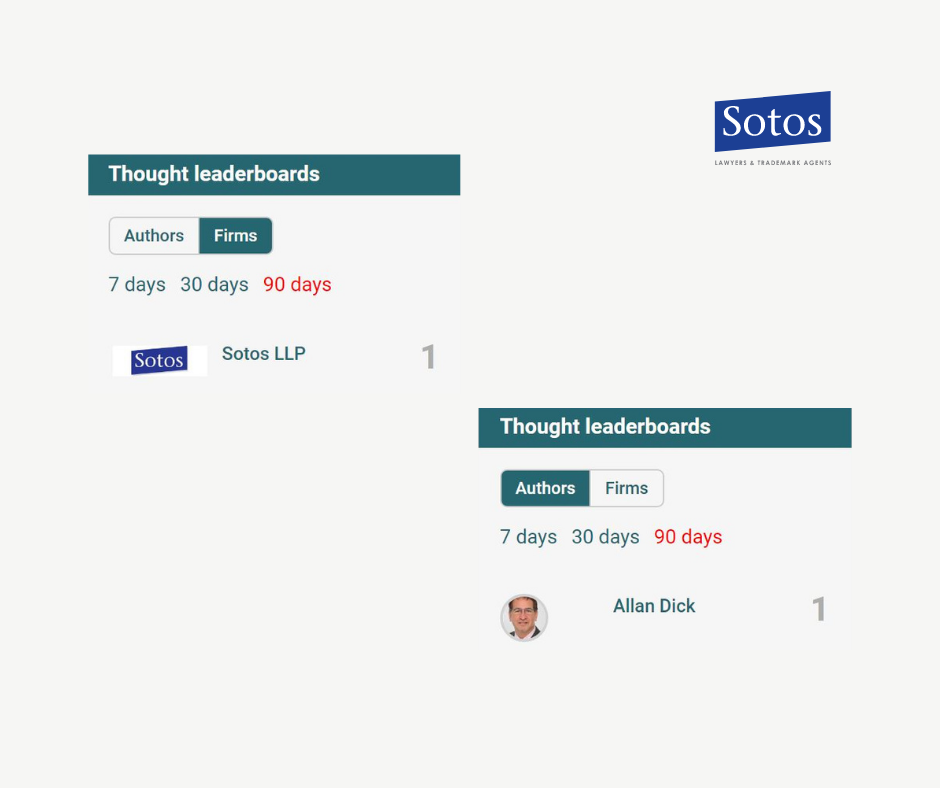 March 3, 2021
Listed as #1 by Lexology Thought Leaderboard
Lexology's Thought Leaderboard lists Sotos LLP and Sotos partner, Allan Dick, as #1 in the area of Franchising in all jurisdictions. We had the most read articles in the last 90 days.
Lexology publishes more than 450 articles daily from over 900 leading law firms and service providers worldwide across 50 areas in 25 languages.
You can access our industry insights here.