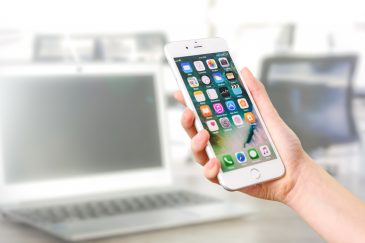 September 7, 2017
Delivery Apps in Restaurant Franchising: How to Deal with Brand Protection?
Disruptive technology has hit the restaurant industry in recent years, expanding the range of options for consumers to order their favourite meal in a fast and convenient way. Third party delivery apps offer restaurants the ability to outsource delivery, increase online promotion, provide more convenient options to consumers, and potentially increase revenues.
Accompanying this movement are questions related to how outsourcing via technology platforms impacts the relationship between franchisors and franchisees. A central component of franchising is brand protection and compliance with system standards.  While outsourcing offers many potential benefits, there are also inherent risks.  Reliance on delivery apps places a restaurant's reputation in the hands of a third party. That third party, in turn, partners with independent contractors to provide delivery services. The deliverer who hands over Chinese takeout to a restaurant's customer has no meaningful connection to the restaurant (aside from being entrusted with a bag of dumplings), but becomes its temporary representative, along with many others on any given day.
Given the inherent risks, franchisors should have policies in place around partnerships with third party delivery service providers. First, a franchisor's policy should address whether restaurant partnerships with such third party providers are permitted in the first place. If partnerships with third parties are permitted, then a franchisor must consider whether any third party providers are permitted or only a select few that have been vetted and approved by the franchisor. A franchisor should not only review franchisees' restaurant partnership agreements, but it should also require that such agreements first be approved by the franchisor.
As an alternative to permitting franchisees to enter into partnership agreements with third party providers, a franchisor may want to consider entering into a direct agreement with a single provider, as McDonalds has recently done with UberEats. This type of arrangement places more control in the hands of the franchisor, amongst other benefits.
In addition to the above, a franchisor's policy should contemplate how to deal with unhappy customers in the event an order is late, incorrect, or there is an otherwise negative customer experience. Determining the chain of events leading to an unhappy customer in such circumstances may be difficult to ascertain: for instance, was it the restaurant that had a long lineup of orders which led to the delayed delivery, or did the deliverer dawdle before reaching the customer's apartment? Was the order mix-up due to a technical issue with the app, or was it a mistake made by kitchen staff? Having an established procedure for dealing with customer complaints in such instances is important and should be considered in conjunction with a third party provider's own procedures.
Determining the root cause of customer complaints may be especially important in cases where franchise agreements contain a termination clause allowing a franchisor to terminate if there are a certain number of customer complaints within a set period of time. If a franchisor is not able to meet the evidentiary burden, it may be unable to rectify chronic service issues.
As a matter of course, a franchisor should reserve the right, at any time to revoke the right of franchisees to enter into partnerships with third party delivery service providers and to require franchisees to terminate any existing partnerships on written notice.  This is important for the purposes of brand protection. If there are repeat customer complaints across the system related to the use of third party apps, or one app in particular, it may be in a franchisor's best interests to reconsider the right to allow the use of these services. In line with this idea, a franchisor should include in its policy the requirement that franchisees submit monthly reports on the use of third party delivery service providers containing customer reviews and comments.  This will allow a franchisor to track customer complaints over time.
Protection of a franchisor's brand and reputation is central to its continuing success. The introduction of new technology in the restaurant world offers more options to restaurants, but with more options comes a new set of potential risks.  Having a policy in place regarding the use of delivery apps can help to mitigate risk and reduce franchisor-franchisee conflict. We recommend contacting your legal counsel to assist with you with the development of a delivery apps policy.
At Sotos LLP, we represent leading international and national franchisors.  We can assist franchisors in the development of policies that respond to and address issues involving the ever-evolving world of technology.
See: Food Delivery Apps in Restaurant Franchising: How to Deal with Fees?