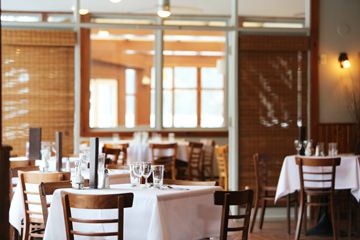 July 29, 2020
Covid-19 Has Interrupted Your Restaurant Operations – Are Your Losses Insured?
The COVID-19 pandemic resulted in the interruption of business for most Canadian restaurants.  Naturally, many restaurant owners have turned to their policies of insurance which provided "business interruption" coverage as a means to recover a portion of their losses relating to the interruption.  Unfortunately, restaurant owners who have submitted claims under their policies have been met with resounding responses that no coverage is available under their policies for their losses.  Surprised and bewildered, restaurant owners are seeking advice as to whether their insurers' position is correct and what, if anything, they can do to challenge these responses.
As most restaurants operate from leased premises, they are aware of the requirement upon them to secure insurance on the terms specified by the landlord.  The requirement to obtain business loss coverage is a standard coverage required by leases.  In the usual course, a restaurant owner will submit a landlord's requirements to its broker and request and expect that the broker will procure for it the necessary policy of insurance.
An insurance policy is primarily a contract between an insurer and an insured.  Certain legislative requirements may be incorporated into the policy.  As such, whenever an insured suffers a loss or becomes exposed to a claim, the first place that needs to be considered is the policy itself.  Commercial policies issued by the different insurers do contain significant differences.  As such, each restaurant owner must consult the specific policy which it purchased.
Various insurers made changes to their business interruption coverage following the SARS and MERS pandemic scares.  Specifically, some excluded claims relating to the impact of viruses.  In the cases of policies that have this specific exclusion, it is unlikely an insurer's position for denying coverage based on this express exclusion will be successfully challenged.  In other cases, some insurers sold policies that specifically provided coverage for losses for such diseases.
Insurers are also relying on a second ground for denying coverage where provided for in their policies.  This relates to express exclusions for damage caused by "pollutants".  It is this writer's view that a denial of coverage  is ill-founded if based on a pollution exclusion.  In the case of the COVID-19 virus, the virus itself does not "pollute" or change the character of the underlying substrata.  As such, it does not meet the normal definition of a pollutant.
Assuming these exclusions are addressed, the most common denial is based on the lack of "physical damage" to the restaurant premises which is the primary pre-condition in most policies for business loss coverage to apply.  Insurers are denying that restaurants are being closed due to "physical damage".  Although the COVID-19 virus does not cause a typical form of damage that the policies were addressing when providing coverage, the term "physical damage" is not typically a defined term in a policy.  It is urged here that even if it cannot be proven that on any particular date the virus was present in a restaurant premise which resulted in damage and a subsequent closure of the restaurant, the government orders forcing closures are themselves premised on the contagious nature of the virus.  The underlying assumption is that a dine-in restaurant is a hot spot for the contagion.  By its nature, the virus will be present in the physical premises if brought into the restaurant.  It is for this reason that restaurants have remained closed by government order.  The damage caused by the virus therefore is certainly physical in nature.  This damage prevents the use of the physical premises because of the virus.  There may therefore be merit in challenging a denial based on this ground.
Class actions have been launched by groups of restaurant owners in the United States as well as in Canada to have it determined that the insurers have wrongly denied these claims.  There may also be governmental pressure placed on the insurance community at some point to do its part to contribute to the losses being suffered by the restaurant industry.  It is therefore important for insured restaurants to file their claims and proofs of loss to assert their entitlements.
The calculation of the business loss may be limited by the policy to a specific period of time such as one year.  The loss may cover fixed costs and lost profits.  Proving these losses can be a challenge under any business loss policy.  Businesses which have accessed government programs will also need to take into account those benefits in calculating their losses.
Lastly, it can be expected that business owners will be asking questions of their insurance brokers to understand why they did not have the requisite coverage if their claims are denied.  There is a potential for a broker (which is also typically covered by professional indemnity insurance) to be exposed to a claim by its client for failing to either secure the requisite coverage or failing to advise the client of the available possible options in the marketplace for obtaining that coverage.
In summary, despite the well-publicized general position of denial being taken by the insurance industry to avoid paying out significant sums to cover COVID-19 related business losses, every restaurant owner should seek advice on whether there is or may be coverage under its applicable policy and whether there may be other claims which it may be advised to consider.
At Sotos LLP, our team of industry experts has been advising many restaurant owners as they face challenging leasing, employment, franchising and insurance issues relating to the current pandemic.
Allan D.J. Dick, Sotos LLP
Allan is the co-managing partner of Sotos LLP and sector leader of the firm's Restaurants practice area. Allan is a trusted primary advisor to many top franchisors, with more than three decades practising law in the franchising, licensing and distribution industry. Allan has been recognized by Chambers Canada, Canadian Legal LEXPERT Directory, Who's Who Legal, and Best Lawyers in Canada as a leading Canadian franchise law practitioner. He can be reached at adjdick@sotosllp.com or by cell at 416.805.8989.
This article was originally published by Foodservice and Hospitality magazine in July 2020 issue.