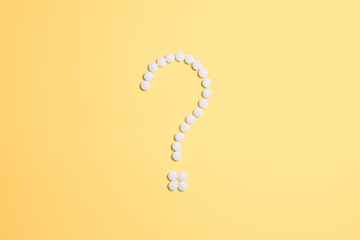 June 22, 2020
COVID-19 Employment Considerations: Now and Later
Allan Dick
,
Cannabis
,
COVID-19 Articles
,
Grocery
,
Health
,
Home Services
,
Hotel
,
Personal Services
,
Professional Services
,
Restaurant
,
Retail
During the COVID-19 pandemic, many employers are faced with what seems like an impossible predicament: cut payroll costs due to closures and restrictions and do what is right for employees during exceptionally challenging times. Employers who follow these strategies have a better chance of reconciling these competing imperatives and emerging on the other side of the pandemic from a position of strength.
Take Employee Health Concerns Seriously
While not every business in the hospitality industry has been able to keep its doors open, many have and are adapting to a new normal with a sharply reduced staff complement. With exposure to the public and to other workers, employees are likely to have concerns about their health and safety at work. Employers should take these concerns seriously and discuss them with their employees and any relevant committees. For an employee to refuse to come to work, their health and safety must be endangered, not just at risk. Employers must educate themselves to recognize the difference. Failure to protect employees' health not only results in an unsafe working environment for everyone, it could also result in labour inspection orders or fines.
Provide Job-Protected Leaves and Workplace Accommodation
Employees who have contracted COVID-19 or who are taking care of an ill family member are protected by human rights and employment legislation. Some employees who are not ill may require workplace accommodation to care for children who are not attending school or daycare due to COVID-19 related closures. Where working from home is not an option, employers may need to provide other accommodation such as a different shift or provide a job-protected unpaid leave of absence. Employers need to individually assess each request for accommodation to determine what can be done, up to the employer's undue hardship. Where employers suspect an accommodation is required but an employee has not requested it, employers have a duty to inquire.
Understand Lay-offs and When Termination or Severance Pay Is Required
The notion of temporary lay-off is widely misunderstood. The only time a legal right to temporarily lay off employees arises is when there is a written employment contract or collective bargaining agreement in place that expressly allows for temporary lay-offs. Without this, employees are entitled to claim constructive dismissal and seek termination and/or severance pay under employment legislation or at common law, where applicable. This does not mean every employee who was put on temporary lay-off when they should not have been is likely to rush to sue their employer in the current climate, but employers should be aware of the risk.  Employers might consider negotiating an improperly laid-off employee's return to work by recognizing the employee's duration of employment as being unbroken in exchange for the employee relinquishing their right to claim constructive dismissal. This represents a win-win situation for employees looking to return to work and employers who are eager to welcome them back.
Where permanent lay-offs are necessary, employers need to provide notice of termination of employment or pay in lieu of notice to employees. Each employee's circumstance is unique and employers must take care to ensure they are meeting all of their legal obligations, including paying all outstanding wages and providing fair and adequate notice in order to avoid director liability for unpaid wages and potentially costly constructive dismissal or wrongful dismissal lawsuits in the near future.
Consider Continued Employment for Certain Key Employees
Employers need to move beyond a siege mentality and shift gears to planning for the near future when restrictions are loosened but physical distancing remains necessary. For this purpose, marketing employees, general mangers and executive chefs will all prove to be crucial employees that employers should retain, even if only on a part-time basis for the time being. For employers in the foodservice industry, a shift to a predominantly take-out or delivery model means menus will likely need to be reinvented or changed substantially and interiors redesigned to make guests feel at ease if and when they dine in. Employers in the accommodation sector should also shift their focus to attracting local guests who are apt to be wary of air travel or being far away from home. Teams need to continue to work together if innovative ideas and strategies are to be successfully developed for the post-COVID-19 era and that means continued employment for at least some employees.
Embody the New Characteristics of Successful Businesses
Now more than ever, consumers report that their spending decisions are tied to how well they think businesses treat their employees. A recent study found that empathy, patience, support and cooperation may be the new characteristics of successful businesses following the COVID-19 pandemic. While it may seem prudent to take an approach that favours cash preservation above all else, employers need to treat their workers with respect and be seen to be doing so. Emerging on the other end of the COVID-19 pandemic requires strong teams and thinking ahead to a future which promises both radical change and unprecedented opportunities for the entire hospitality industry.
With over 40 years of experience servicing the hospitality and franchise industry, Sotos LLP is actively involved in providing employment related legal advise. Our lawyers are actively engaged in helping industry participants address their employment related issues related to COVID-19.
Allan D.J. Dick, Sotos LLP
Allan is the co-managing partner of Sotos LLP and sector leader of the firm's Restaurants practice area. Allan is a trusted primary advisor to many top franchisors, with more than three decades practising law in the franchising, licensing and distribution industry. Allan has been recognized by Chambers Canada, Canadian Legal LEXPERT Directory, Who's Who Legal, and Best Lawyers in Canada as a leading Canadian franchise law practitioner. He can be reached at adjdick@sotosllp.com or by cell at 416.805.8989.
This article was originally published by Foodservice and Hospitality magazine in June 2020 issue.