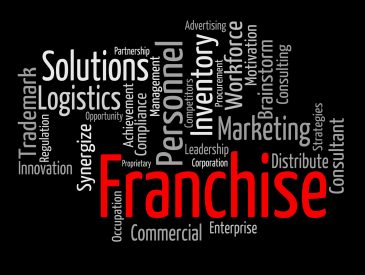 August 29, 2017
A New Era in Franchisee Compliance Strategy
Allan Dick
,
Automotive
,
Blog
,
Cannabis
,
Grocery
,
Health
,
Home Services
,
Hotel
,
Personal Services
,
Professional Services
,
Restaurant
,
Retail
Franchisors go to great lengths to develop their systems.  They then spend significant resources to commit their processes and expectations to writing in the form of franchise agreements and manuals.  Most franchisors dedicate many days and often weeks to ensuring franchisees are trained in the system before opening their businesses to the public.  Compliance with these agreements and manuals is fundamental to the success of the system.  Franchisees are, in fact, paying for the very right to use the franchisor's system.  Each franchisee in the system has an interest in having the comfort that its fellow franchisees are operating in accordance with the system.
The development of a robust and effective compliance program is fundamental to the protection and enforcement of a franchisor's legal rights and to the maintenance of its business model for the benefit of its entire system.
Franchisors have traditionally monitored franchisee compliance through a combination of basic tools:
 secret shoppers – individuals not known to the franchisees who are retained to be a guest of the franchisee's business and to report on a checklist of operational observations. Inadequate scoring can lead to a requirement for remedial training and potentially a default notice or even termination of a franchise agreement;
 compliance personnel – individuals, usually employees of the franchisor, who perform store visits, with or without notice, who similarly monitor compliance and report to franchisor executive using scorecards and/or checklists. Inadequate performance can lead to the same consequences noted above.  Compliance personnel can often also provide on-the-spot training or advice on possible remedial action to be taken.  Too often, however, franchisees see head office compliance personnel as "police", looking for infractions to report to franchisor executive.
Compliance personnel often must prepare lengthy reports.  If there are inadequacies, default notices may need to be prepared, often by in-house or outside legal counsel.  Disputes over compliance are commonplace.  Sometimes photographs taken by compliance personnel tell a thousand words.  Sometimes they can be more ambiguous than determinative.
Concerns have also surfaced on whether compliance personnel are adequately trained, are present when they say they are and whether they treat franchisees alike.
Compliance visits often lead to follow up visits, including to conduct follow up inspections, which may be the only means to ensure that problems are "cured".
Fortunately, developments in technology are providing excellent solutions to these problems and have ushered in a new era in compliance.  As a result, costs of compliance are significantly reduced, and the ability to document concerns and ensure timely and effective curing of defaults is greatly enhanced.
A technology-based compliance system should have the following features:
allow the parties to upload and share common documents to eliminate disputes over the operative disclosure documents, franchise agreements, amendments, manuals, training aids, leases, subleases, supplier agreements, options and the like;
contain standard form interactive checklists;
permit the uploading and sharing of photographs and videos;
be tablet-based;
contain standard form audit reports and dates for cure;
contain standard form notices of default and dates for cure;
provide a tickler system to both parties on critical dates;
act as a GPS to monitor compliance personnel activity;
prepare comprehensive score cards;
prepare reports on comparative franchisee performance;
be easily modified by the franchisor;
contain manual/agreement references; and
contain training videos and other material.
Of the systems that purport to provide at least some of these advantages, my personal favourite in the restaurant space is the system offered by MeaZureUp.  The support team at MeaZureUp creates a fully interactive customized program which is easy to use by both franchisors and franchisees.  Store visits are efficient, interactive and leave little room for disagreement.  Immediate reports are generated.  Return visits are minimized by the ability of the franchisee to upload proof of compliance.
The integrated program can reduce reliance on secret shoppers and can allow "compliance" personnel to focus on training.  The system also allows franchisees to see compliance as less a matter of "police" work and more a matter of store training.  The fact the system generates comparative reports contributes to franchisees feeling that they are not being singled out and are subject to the same review standards as all other franchisees.
The system is structured to allow franchisors to be charged on a per unit basis.  Assuming proper drafting, this charge can be disclosed and passed on to the franchisee as a matter of ongoing training.
The system is also ideal for the preparation of a package of documents that can be handed (electronically) to counsel in the event enforcement becomes necessary.  The package would contain all franchise documents, notices and evidence which counsel may need.
At Sotos LLP, we represent leading international and national franchisors.  We can assist franchisors in the customization of their compliance programs to ensure their systems are designed optimally to deliver the results which their executive, training, compliance and legal teams want and which benefit their entire franchise networks.