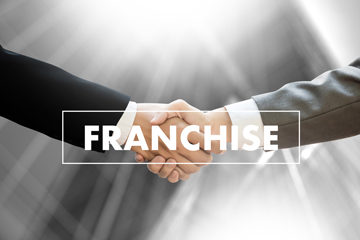 July 14, 2020
10 Things a Prospective Franchisee Looks for in a Franchisor
Prospective franchisees should expect that their applications to purchase a franchise will be put under a microscope. Good franchisors perform significant due diligence on their candidates to make sure that granting a franchise would be in the best interest of all parties and the system involved. This helps to protect the brand by ensuring that prospective franchisees are a good fit and appear to have what it takes financially and dispositionally.
While the franchisor will be analyzing its candidates as potential franchisees to carry their brand, prospective franchisees similarly should be performing the same level of due diligence about the franchisor under consideration on their end. Prospective franchisees can be expected to be on the lookout for certain things in a franchisor to ensure they are  entering into a franchise system that meets their  specific business goals, aptitudes and interests and what they hope to achieve in  building their business.
Is the franchise concept replicable?
Franchising is all about consistency. The ability of franchise systems to replicate the success of the concept throughout dozens, hundreds, and even thousands of locations including potentially globally is one of the biggest strengths of the business model. Prospective franchisees should be asking several key questions about a franchise's replicability:
How many locations are there?
If it's a start-up franchise system with a few locations, can it be replicated?
Can the system be successful in a new market? What are the market's characteristics?
How many locations have failed? Why?
How similar do the existing franchised businesses appear?
What is the franchise concept?
There are dozens of franchise systems serving hamburgers across Canada in a quick-service format, but it's a brand's concept that helps one particular quick-service burger franchise system stand out from the pack. A strong franchise brand is going to have an established reputation. As such, a prospective franchisee should be expected to ask some key questions about and investigate the franchise concept to determine what makes it stand out from the competition:
Does the franchise have protected trademarks (name, logos)?
Does it have "name recognition"?
What is the suggested market differentiator? Is it valid?
What is the reputation of the franchise amongst members of the public?
Are complaints about the franchise widespread? What's being said about the franchise in social media?
How many corporate stores are there? Can you tell the difference as a customer between a corporate store and a franchised store?
What is the financial health of the franchise?
If it is a newer concept, what is being done or planned to be done to promote points of differentiation?
How does the franchise operate?
The consistency amongst all franchises in a system is often created through operating standards and procedures that are documented in operations manuals. The system, suppliers, and training are all designed to create a consistent experience for customers while setting their expectations. Prospective franchisees should be expected to thoroughly review the franchisor's operations manuals before signing a franchise agreement. If the franchise doesn't have an operations manual, or will not permit the prospect to review its contents before signing, this may raise red flags.
Who is the management team and how do they help?
A franchisee is often backed by a strong corporate office management team that provides support to help the business thrive. The franchisor's management team of professionals is expected to be dedicated to the success of the system which means taking seriously their responsibility to support franchisee success. Some key questions about the support the team provides franchisees include:
How long has the franchisor been in business?
How involved is the franchisor in the day-to-day operations of the franchise?
What support does the franchisee receive?
How dependent is the system on its founder? What are the founder's future intentions? Is there a private equity investor? If so, what is its role in management? What is its short term/long term interests in the system?
What kind of training program is in place?
Typically, franchisee training occurs at the franchisor's corporate office or location or at an existing franchised location. Again, training ensures the franchise's consistency across all of its units to ensure all franchisees are on the same page and includes key training areas such as site selection, operating standards, recruitment, and marketing. Before signing on the dotted line, franchisees will be reviewing the disclosure document for more information about training, and can be expected to ask questions such as:
What is the nature and content of the training program?
Who must attend training?
Where is the location and what is the duration and additional cost of initial training?
Who conducts the training?
What if the prospect doesn't successfully complete it? How often does that occur?
How is site selection handled?
When it comes to brick-and-mortar franchise concepts, location is critical; the location of a franchise can make or break its success. How site selection is handled varies from franchisor to franchisor. Some franchisors leave it to their franchisees to handle site selection, while others take complete control over the process. Prospective franchisees should be asking a franchisor how involved they'll be in the site selection process and ask key questions regarding territory, and development of the location.
Prospective franchisees must also understand if the franchisor will be holding a head lease and, if not, how and whether it will exert any other form of land control to ensure it maintains an interest in the location if the franchisee fails.
How does the supply chain function?
A franchise system's supply chain is what keeps it running. It's what fills the shelves of a retail store or keeps fresh ingredients in stock to feed hungry customers choosing off a menu. Like site selection, supply chain management within a franchise system varies from franchisor to franchisor. Prospective franchisees should be expected to determine what their role will be when it comes to the supply chain as a franchise owner to determine if it's the right fit for them:
Is the franchisee required to purchase all equipment, products, and related accessories and supplies from the franchisor?
How are the products distributed?
How long does it take for orders to be filled?
Are volume rebates generated and, if so, how are they handled?
What kind of marketing programs are in place?
Without basic marketing, a franchise's products or services will be unknown to consumers. In franchising, the marketing program is often determined by the franchise brand standards manual, and other operational and legal documents. Prospective franchisees will want to understand:
Has the franchisor established a national or regional marketing program?
Is there a requirement for the franchisor to report on the use of advertising funds generated from the franchisees?
To what extent do franchisees benefit from the fund compared to one another?
Is the franchisee required to do local advertising? How is that mandated?
What are the terms of the Franchise Agreement?
The Franchise Agreement is expected to lay out in clear terms the rights and responsibilities of both the franchisor and franchisee. It can not be expected that the document has been drafted to be even-handed, but franchise agreements can be differentiated on the basis of how one-sided they are.
Some key issues:
What is the ability to negotiate the agreement?
What is the buy in fee?
What is the initial term?
Are there rights to renew the agreement and what are the conditions of renewal (e.g. will the franchisee have to spend a lot to renovate in order to renew?)
How much leeway does the franchisor have to make unilateral changes?
What rights has the franchisor reserved for itself while granting this franchise? Is there an exclusive territory?
Are there minimum performance standards?
How much will the franchisor be receiving in royalties, ad fund fees, technology fees, additional training fees, etc., all of which will be an expense to a franchisee?
What are the rights to transfer the business?
Does the agreement have a reasonable process for addressing disputes?
What happens on default/termination?
How does the franchise fit with a candidate's personal lifestyle?
Ultimately, the decision to invest in a franchise is driven by a desire to be one's own boss while running a business that has a track record or serious prospects of success. Not every franchise, just like not every business, works with everyone's preferred personal lifestyle. It is expected that a candidate will want to know:
What does the day-to-day life of owning this franchise look like?
What type of work is entailed by the business owner? Is it physical? Is it customer-facing?
What are the expected working hours?
How selective is the franchisor when choosing franchisees?
When franchisees invest in a franchise, they are not just investing money and taking on financial risk. They are also investing time, passion, and hard work. With the amount of resources, financial and otherwise, that franchisees are required to devote to a franchised business to see success, they ought to get a full picture of the franchise opportunity before they sign on the dotted line. Answers to only some of these important questions can be gleaned by reading the Franchise Disclosure Document. Time can be expected to be spent by prospects speaking to existing and former franchisees, through online reviews, by seeking the advice of experienced legal and financial advisors, or even just visiting franchised locations in person.
There is no excuse for prospective franchisees not having a pretty good idea of what they would be getting themselves into nor in the quality of the franchisors and franchise systems they are considering. There are plenty of systems to choose from. The operating mantra for any prospective franchisee should be "what is it that I am buying" rather than "what is it am I being sold."
As Canada's leading franchising, licensing and distribution law firm, with over 20 legal professionals dedicated to the industry, we provide a comprehensive range of franchise law, corporate, private equity financing, commercial, litigation, intellectual property, employment and real estate services.
Allan D.J. Dick, Sotos LLP
Allan is the co-managing partner of Sotos LLP and sector leader of the firm's Restaurants practice area. Allan is a trusted primary advisor to many top franchisors, with more than three decades practising law in the franchising, licensing and distribution industry. Allan has been recognized by Chambers Canada, Canadian Legal LEXPERT Directory, Who's Who Legal, and Best Lawyers in Canada as a leading Canadian franchise law practitioner. He can be reached at adjdick@sotosllp.com or by cell at 416.805.8989.